---
Al Baraka Bank Sudan Select FBS Company for Mu3een Biller Payment Gateway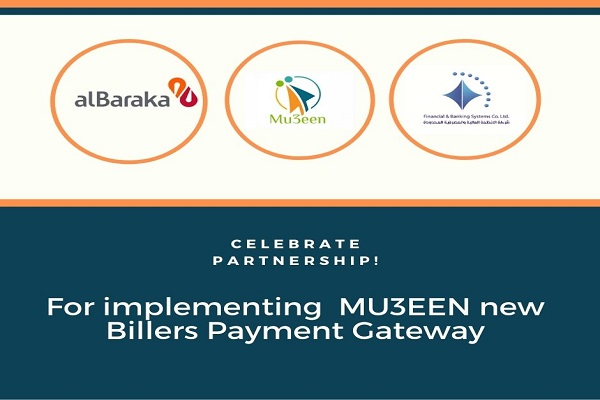 On 17 March 2020, Al Baraka Bank Sudan had sign an agreement for Licensing FBS latest Digital Solution Mu3een the Biller Payment Gateway that manage all payment services and functions in one single Solution platform.
Mu3een Biller Payment Gateway is comprehensive Web Based platform developed in scope of manage the communication channels between customers and service's provider under the umbrella of Bank. By providing this solution, the bank is able to add and manage services within minimum mouse clicks, without any restrictions and without training.
The Gateway Platform develop to covers all different electronic services such as Customs, E15, University Registration, MOHE, Sea Ports ,Telecom services and compatible with any new Service provider Integration Requirements.
Al Baraka Bank Sudan is a unit affiliated to Al Baraka Banking Group in Bahrain, a leading international Islamic banking group. It was established on 1984 and licensed by the Central Bank of Sudan to exercise banking and investment business according to the provisions of Islamic Shari'a. The bank occupied a leading position in the field of improving Islamic financial and banking services in Sudan, besides being a pioneer in the area of electronic banking services and business re-engineering.
By implementing comprehensive gateway agreement of Mu3een, Albaraka Bank in Sudan is planning to launch a wide range of service payment products to its expanding customer base in line with its focus to increase bank revenues. AlBaraka Bank will also reduce time wasted on settlement issues with service providers, perform real-time payments on multiple bank channels and in multiple currencies, with simplify teller process, and minimize the bank's operating costs.
For more info about Mu3een Solution, download Service Brochure from here.