---
FBS congratulates its partners of success on the "Eltizam Award 2017"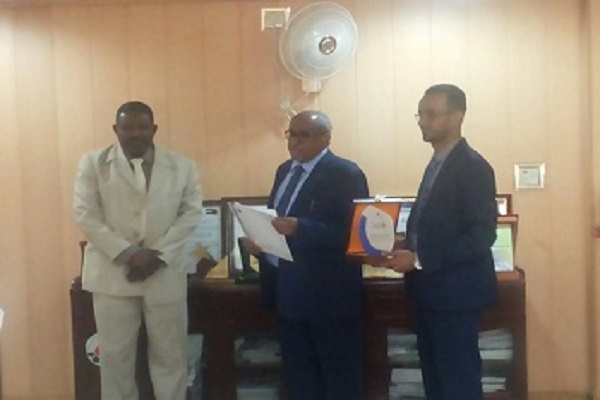 FBS presented its best congratulations and great blessings on the occasion of the success of its partners in winning Financial institution Committed in Community institutional area award 2017 in name of "Eltizam". The President of the Federation of Bahraini Banks, the International Ambassador for Community Responsibility, Adnan Yousef, award both of Director of the Savings and social Development Bank, Al-Zain Al-Hado , Assistant of General Director  for development and Planning of Alnile bank , Abd Elmoneim Ali Abd Elaziz, and General Director of Aljazeera Sudanese Jordanian Bank , Dr. Amir Alalawi   at the Conference on Corporate Responsibility in Islamic Banks Organized by the Regional Social Responsibility Network.
The award was considered as culmination of the effort, perseverance and continuous success of those who serve the community. The company is proud of this achievement for its biggest customers and congratulates them and wishes them more success and lasting success.

Marketing and Business development manager at FBS present a gift of congratulations to the banks As an expression of success for its partners.